The Future of Work is in Automation
Thinking about the impact of automation on your own work can be a little scary as it can be hard to visualize exactly how humans will find their place in an automated world. Unfortunately, this fear can lead to paralysis when it comes to making practical, short-term decisions about automation.
But consider this: your work is made up of more steps, more micro-tasks, than you realize. Automation is a long and complex journey, and it's difficult to predict the rewards that journey will bring before you take the first step. All visible high-tech improvements to your business all relate to automation. Let RPA Tools deal with the mundane tasks so you can enjoy money and time you didn't know you had.
Experience Creative Automation with RPA Tools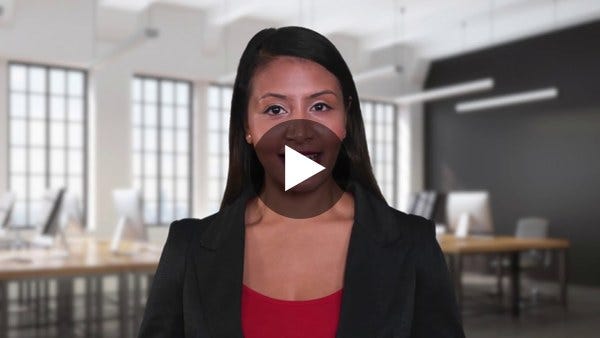 Who We Are | RPA Tools
Tech News
Email creation startup Stensul raises $16M
Stensul, a startup aiming to streamline the process of building marketing emails, has raised $16 million in Series B funding.
Leena AI nabs $8M Series as it expands from chatbots to HR service platform
When we covered Leena AI as a member of the Y Combinator Summer 2018 cohort, the young startup was firmly focused on building HR chatbots, but in the intervening years it has expanded the vision to a broader HR policy platform.
Warren gets $1.4 million to help local cloud infrastructure providers compete against Amazon and other giants
Started as a aspect challenge by its founders, Warren is now serving to regional cloud infrastructure service providers compete against Amazon, Microsoft, IBM, Google and other tech giants.
No-Code Tool Spotlights
Save Time with this Website Generator on Steroids
Easily create website layouts, templates, wireframes, mockups in less time with zero coding.
blueprintsapp.launchaco.com • Share
Bringing your idea from zero to launch
Storista — Instagram Stories on your website
Boost sales with Instagram Stories
Embed stories into your website.
Food for Thought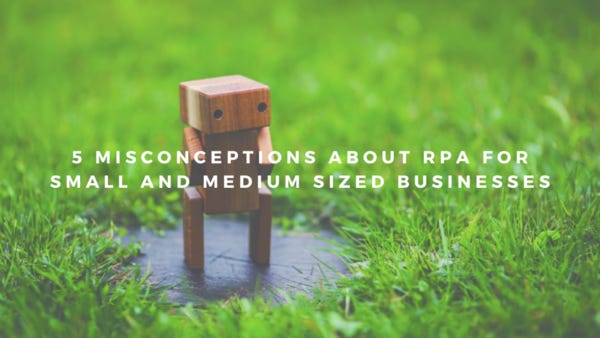 Robotic Process Automation (RPA) is not just for giant enterprise organizations and can benefit even the smallest of businesses. With RPA, businesses can automate mundane rules-based business processes, enabling business users to devote more time to serving customers or other higher-value work.
www.edgetechconsulting.io • Share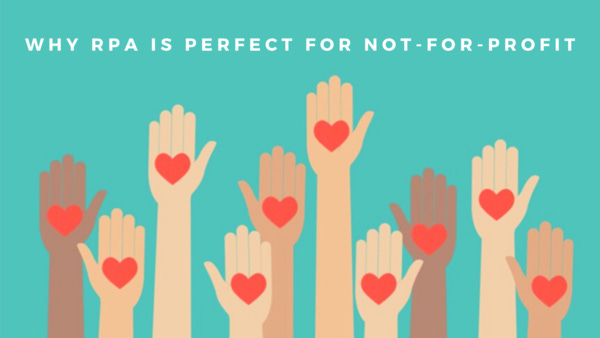 Why RPA is perfect for Nonprofit Organizations
Robotic Process Automation (RPA) has changed the way C-Suite and business leaders run their companies. RPA is used to automate business processes, therefore, reducing the amount of time spent on them and in hand saving them money. Besides RPA being easy to use, understandable, affordable, and easy to apply, Not-For-Profit organizations most importantly need a technology that can free its workforce.
www.edgetechconsulting.io • Share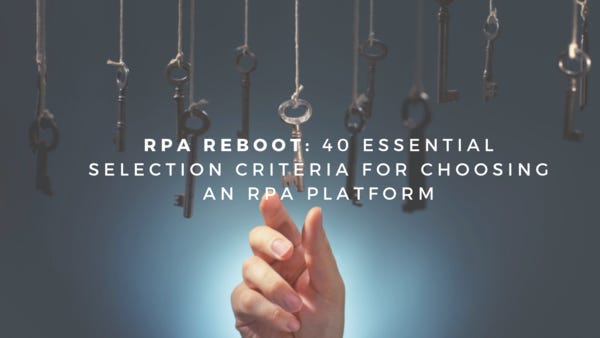 Choosing an RPA Platform? Here are the Criteria
RPA is a fantastic tool. Now that your company has decided to invest in RPA you need to select a product that best suits your bold business strategy. Here's what you should consider as you select and score your RPA product or platform be it propriety or off the shelf.
www.edgetechconsulting.io • Share
Become a member for $10 per month
Don't miss out on the other issues by RPA Tools
By RPA Tools
RPA Tools is a network of industry leaders, RPA developers and enthusiasts dedicated to providing unparalleled peer insight and expertise on automation, efficiency and culture. Our readers are up-to-date on top intelligent automation news and trends.
You can manage your subscription here
If you were forwarded this newsletter and you like it, you can subscribe here.
Powered by Revue
United States