RPA Tools - Executive's Guide to RPA and AI
Thank you again to everyone for your incredible support and feedback! Please reach out with any questions, comments, or suggestions and we will get back to every single email. If you have any questions for the community please submit them and we will share those as well! Enjoy Issue #2!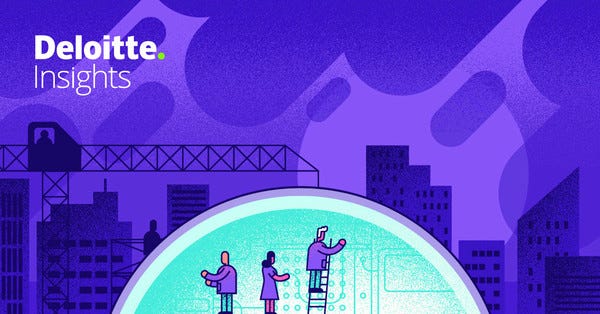 Leading the Social Enterprise: Reinvent with a Human Focus
2019 Deloitte Global Human Capital Trends. Deloitte's Human Capital professionals leverage research, analytics, and industry insights to help design and execute the HR, talent, leadership, organization, and change programs that enable b …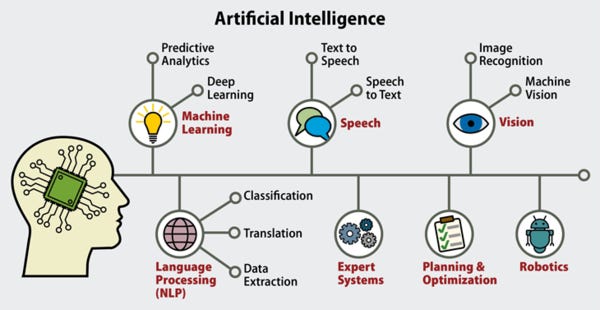 An Executive's Guide to Real-World AI
Lessons from the Front Lines of Business
The Future of Employment: How Susceptible Are Jobs to Computerization?
We examine how susceptible jobs are to computerization. To assess this, we examine expected impacts of future computerization on US labor market outcomes, with the primary objective of analyzing the number of jobs at risk and the relationship between an occupation's probability of computerization, wages and educational attainment
How to Strengthen Your Digital Workplace Program to Sustain Digital Transformation
Exploiting digital technology for new ways of working often results in technology islands that are remote from employees' needs and cut off from business outcomes. Application leaders should build a flexible digital workplace program that can evolve to sustain digital transformation.
Robotic Process Automation (RPA) is already transforming entire industries. But when combined with the latest Artificial Intelligence (AI) innovations, it gives businesses a true competitive edge.
The Business Leader's Handbook for Building an Automation Center of Excellence
There was a time when simply implementing automation technology in your enterprise put you a step ahead of the competition. These days, business and IT leaders everywhere understand the necessity of automating p …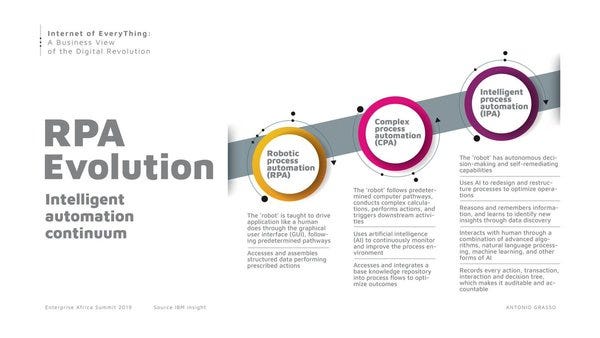 The RPA Evolution... https://t.co/YiEZIMOW0r
An RPA Newsletter - Contrarian and Optimistic
RPA Tools attracts the highest concentration of RPA enthusiasts and business technology executives with unparalleled peer insight and expertise on automation, efficiency, and culture. Our readers gain key insights on self-awareness and confidence.
Become a member for $10 per month
Don't miss out on the other issues by RPA Tools
By RPA Tools
RPA Tools is a network of industry leaders, RPA developers and enthusiasts dedicated to providing unparalleled peer insight and expertise on automation, efficiency and culture. Our readers are up-to-date on top intelligent automation news and trends.
You can manage your subscription here
If you were forwarded this newsletter and you like it, you can subscribe here.
Powered by Revue
United States