RPA Mergers and Acquisitions Are Coming
Who will win the space?
The Robotic Process Automation (RPA) market is expected to grow at a 22.3% CAGR till 2026, and part of this growth will be fuelled by an increasing number of mergers and acquisitions.
The evolving maturity of RPA is likely to move the industry into a consolidation phase as RPA vendors seek to gain a larger share of the market and technology companies try to take advantage of synergies.
Remainder of 2020 and the next several years could be crucial in rearranging the RPA market's competitive landscape.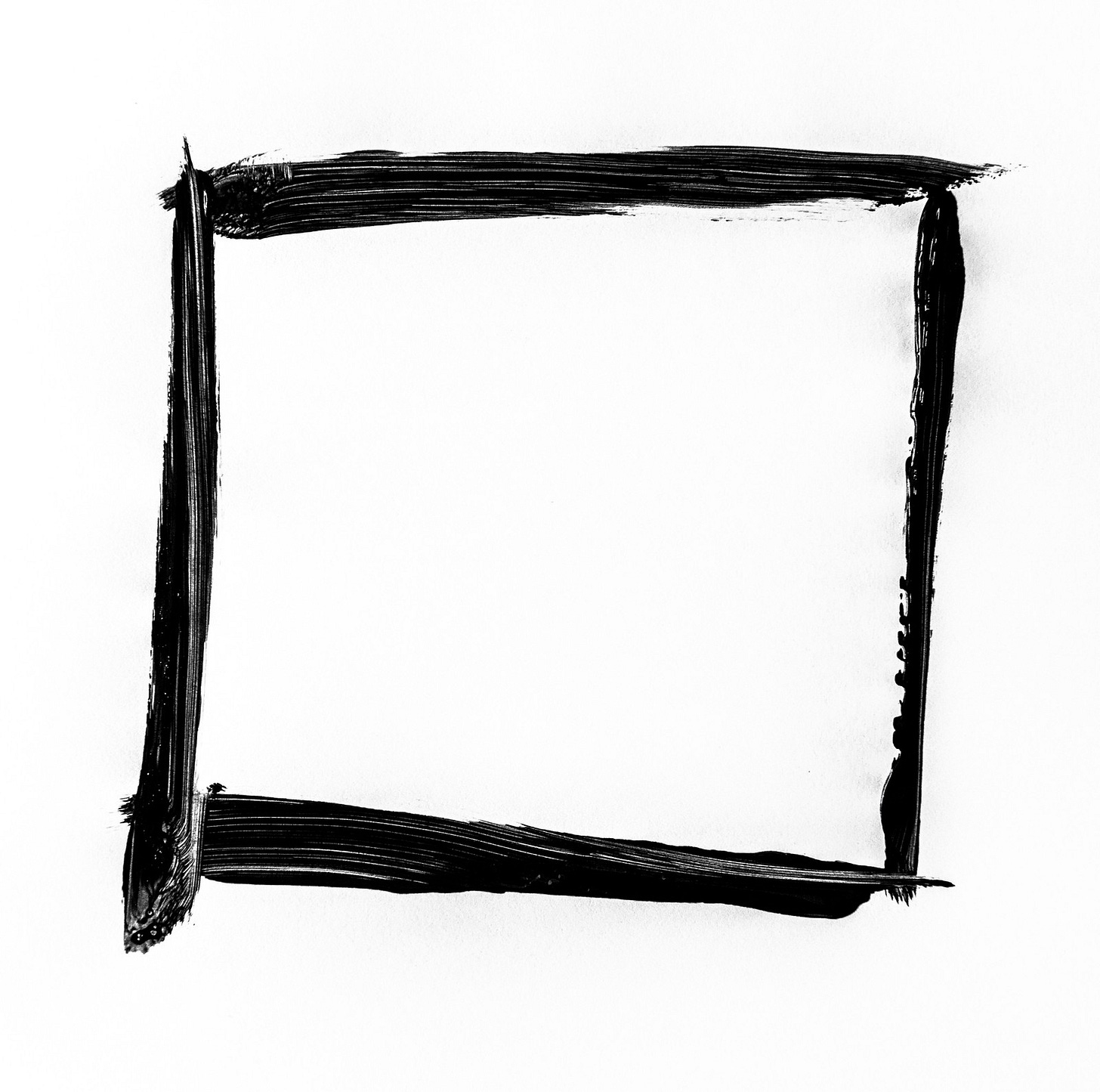 Major RPA Already in Acquisition Mode
Last year, Automation Anywhere announced the acquisition of privately-held company Klevops to provide a combined solution known as Attended Automation 2.0, which offers managers the capability to orchestrate automation tasks over multiple groups of bots and employees. It also acquihired Indian start-up Cathyos Labs to provide development support for Enterprise A2019, the vendor's 'RPA as a service' from the cloud and an on-premise deployment that aims to help enterprises scale up RPA adoption at a lower cost.
UiPath, the fast-growing technology company in North America snapped up StepShot, a provider of process documentation software, and ProcessGold, a process mining vendor.
Meanwhile, Blue Prism purchased award-winning automation technology platform Thoughtonomy in an effort to offer RPA-as-a-service, setting itself up to competition with Automation Anywhere. Thoughtonomy, which has been rebranded as Blue Prism Cloud, allows the vendor to better connect with Google, Microsoft Azure and Amazon Web Services, enabling Blue Prism users to accelerate their digital transformation on-premise or from the cloud.
Tech giants Entering the Fray
Microsoft seems to be paying attention to opportunities in the RPA market. The company has made inroads into the new market by making changes to and rebranding its online workflow service Flow. The 'bundle RPA' called Power Automate incorporates open-source tool Selenium – an automated testing framework that validates web applications across browsers and platforms - and a desktop macro recorder.
There are reports of Microsoft negotiating the acquisition of RPA software provider Softomotive, whose flagship products enable enterprise RPA development and desktop automation for small teams. If the deal goes through, it will pit the multinational technology company – whose valuation last year surpassed $1 trillion – against market-leading RPA vendors.
Software corporation SAP jumped on the RPA bandwagon in late 2018, acquiring RPA solutions provider Contextor SAS to accelerate the development of its Leonardo platform, which provides software and microservices enabling customers to leverage new and emerging technologies, including the Internet-of-Things, analytics, blockchain and machine learning.
Computer technology company Oracle has partnerships in place with Automation Anywhere, Blue Prism and UiPath, perhaps choosing to work with rather than competing against top RPA vendors. It is anyone's guess whether Oracle will move on from its partnering solution to attempting an acquisition of fast-growing RPA vendors.
Google already has a workflow automation tool for developers known as Cloud Composer. With RPA being one of the hottest additions to today's process automation landscape, the tech giant may decide to explore RPA on its course to expanding its footprint as an AI company.
The Future of RPA Software Market
The RPA market can be categorized by process (automated solutions, decision support, etc), operations (customer service, supplier management, e-sourcing, etc), type (tools or services) and industry (sectors most benefited from RPA include BFSI, IT, healthcare and hospitality).
The "Big 3" as well as Contextor, Thoughtonomy, Softomotive form part of the horizontal market, their RPA platforms and solutions extending across markets and serving a variety of industries. The Kofax RPA platform transforms business process management (BPM) while Datamatics and Cognizant are successfully applying RPA to their IT & BPO organizations.
Accounting and payroll services company Norian's Intelligent Automation platform combines RPA with a cloud-based service model for finance-related tasks. Automation Edge's AI-powered platform enhances automated testing, while technology from Epiance enables rapid automation on mainframe and ERP applications.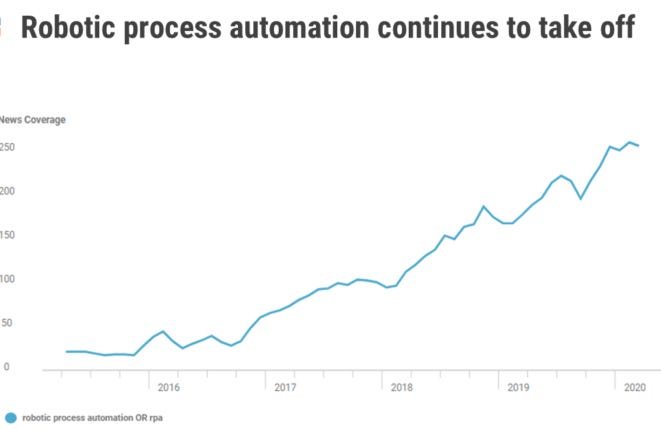 Consolidations in the RPA space can take different forms – a horizontal merger between companies offering similar solutions or a market extension merger where two RPA players in separate markets merge to create a larger customer base.
As M&A's pick up speed in the next two years, it will be interesting to see who gains pole position and how established technology companies evolve their identities.