Big Data, No Complexity
No-code solutions can handle big data and find solutions to problems quickly – platforms like this enable startups to create integrations and automate basic processes in minutes. All of which saves time and money, and frees them up for higher-value strategic work. With increased efficiency and no room for cookie-cutter solutions – automation with RPA Tools is the way to go.
What's New
Intel acquires data science startup Cnvrg.io, a platform to manage, build and automate machine learning
Intel continues to snap up startups to build out its machine learning and AI operations. In the latest move, the chip giant has acquired Cnvrg.io, an Israeli company.
YC-backed nonprofit VotingWorks wants to rebuild trust in election systems through open source
I know it will come as a shock to you as a reader of the news, but there is an election this week. Well, tomorrow actually. It's the rare election where the logistics of the election itself seem to be increasingly dominating the discussion.
Udacity raises $75M in debt, says its tech schooling enterprise is worthwhile after enterprise pivot
Online schooling instruments proceed to see a surge of curiosity boosted by main adjustments in work and studying practices within the midst of a world well being pandemic.
AWS launches its next-gen GPU instances
Dubbed P4, these new instances are launching a decade after AWS launched its first set of Cluster GPU instances.
Food for Thought

Japan's Technical Expertise Is Laying The Groundwork For A Data-Driven Internet Of Things
The Internet of Things (IoT) will have a sweeping effect on the economy and society, as interconnected devices—that is, the sharing of data from nearly every location—enable wide-ranging systems to work together in ways we have only just started to imagine.
Tool Spotlights
Instadeq - Data Analysis and Visualization for Everyone
Instadeq makes You a Citizen Data Scientist
Pricing built for businesses of all sizes.
Backend as a Service for successful SaaS businesses.
Drag & Drop Mobile App Builder
Create your app in 60 minutes
Have an idea? You're in the right place.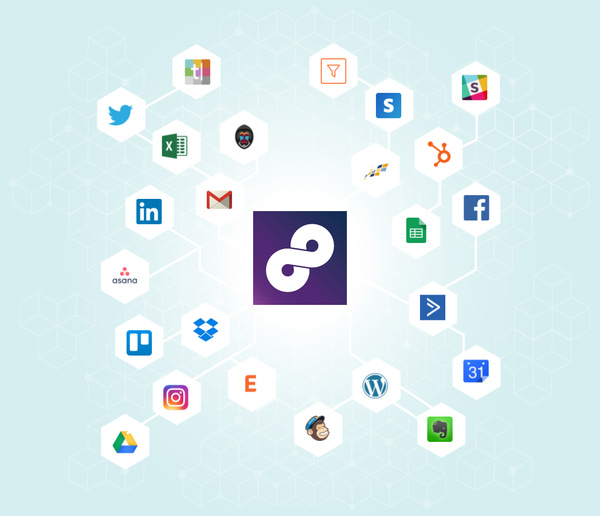 Enterprise-grade quality output for less
We help automate business processes with no code solutions. Contact us for a free quote!
Become a member for $10 per month
Don't miss out on the other issues by RPA Tools
By RPA Tools
RPA Tools is a network of industry leaders, RPA developers and enthusiasts dedicated to providing unparalleled peer insight and expertise on automation, efficiency and culture. Our readers are up-to-date on top intelligent automation news and trends.
You can manage your subscription here
If you were forwarded this newsletter and you like it, you can subscribe here.
Powered by Revue
United States