Automation at Scale - Issue #24
"As AI can learn to think, learn, and project by employing predictive analytics, RPA should be able to intercept exceptions and match these patterns or events to expected or unexpected, opportunities, and threats.
This puts organizations in a position to think through and respond to emergent behaviors and markets."
RPA Article of the Week!
How the future is not as far away as we sometimes think.
What's new in RPA? (5)
Coronavirus Economic Pain could increase Workforce Automation
Researchers say a recession could bring about structural change in the labor market.
How Process Automation Can Simplify Remote Work
The Coronavirus pandemic has caused many employees to work from home, forcing a large number of organizations to rapidly change the way they operate on a day-to-day basis.
Appian Brings RPA To Its Low-Code Platform; Sets Path for End-to-End Intelligent Automation
Appian is bringing Robotic Process Automation to its low-code process automation platform. The company will integrate RPA with key features to provide end-to-end intelligent automation. IDN talks with Appian vice president Malcolm Ross.
How Claims Automation Can Help Improve Company Workflows and Outcomes
Claims organizations can boost claims processing efficiency by expanding their rate of straight-through processing. Increasing straight-through processing can shorten the lifespan of the claims journey and reduce the amount of manual labor required to process medical and non-medical bills.
Educating the Next Generation: What Skills will they need in the Future Workplace?
The Global Workforce is now moving into an era where some hard skills are starting to expire and personable skills are ever more important.
RPA Infographic of the Week: ZeneSys

RPA Infographic of the Week | RPA Tools
RPA Tools Spotlight of the Week: UiPath
Microsoft Office 365 Integration
Read and write excel data along with creating new Sheets and Workbooks. Outlook Mail - Send and receive mail without the need for Outlook to be installed on the robot's machine to run. And much, much more!
Top RPA Lists (2)
10 of the Best Options for Workflow Automation Software
Workflow automation makes complicated business processes easier to manage. When a form fill, user action, or internal signal is triggered, automated workflows can move or transform data according to your instructions. This hands-off approach helps streamline repetitive and time-consuming work.
Top 5 Reasons to Love Business Process Automation
Tim was struggling in his role as a marketing manager for a large, traditional engine manufacturer. He had only been at his new role for a few weeks, but already saw why the previous person had left.
RPA Video of the Week (1)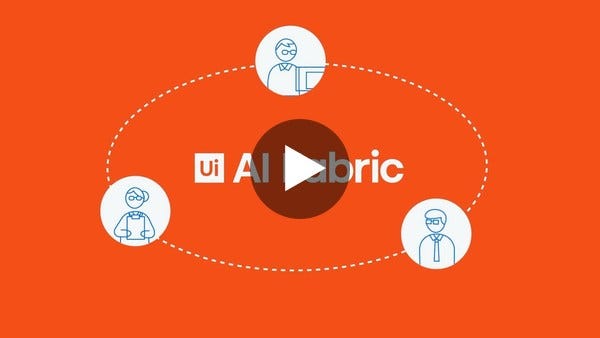 Artificial Intelligence Fabric: Bridging the gap between RPA and AI
Become a member for $10 per month
Don't miss out on the other issues by RPA Tools
By RPA Tools
RPA Tools is a network of industry leaders, RPA developers and enthusiasts dedicated to providing unparalleled peer insight and expertise on automation, efficiency and culture. Our readers are up-to-date on top intelligent automation news and trends.
You can manage your subscription here
If you were forwarded this newsletter and you like it, you can subscribe here.
Powered by Revue
United States