Are You Prepared For The Automated Workplace?
Given the inevitable disruption caused by RPA, business leaders should focus on a few key implementation principles: automate as much as possible, focus on front-end processes, maximize productivity, and aim for 100% auditability. RPA can help companies organize themselves for the future. It is a foundation for machine learning, artificial intelligence and a more autonomic enterprise.
RPA Tools
Infographic of the Week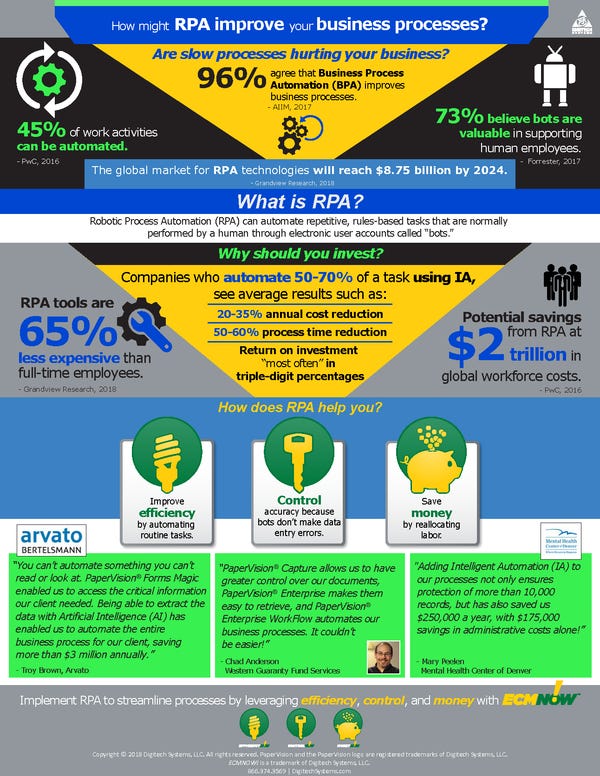 How Might RPA Improve Business Processes?
Leaders in RPA Interview Series (VIDEO)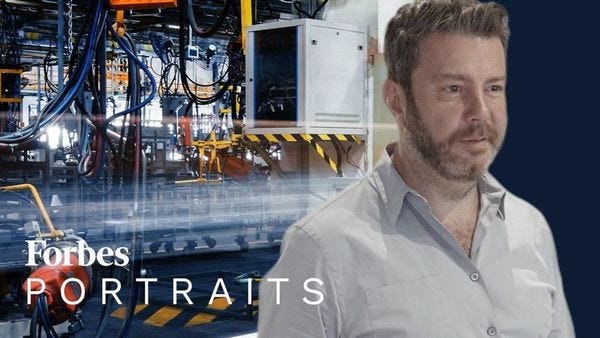 New Billionaire Daniel Dines Is Boss Of The Bots | Interview with UiPath CEO
UiPath recently garnered a $7 billion valuation by selling bots-blocks of code that automatically carry out repetitive tasks and known as "robotic process automation," or RPA. Companies are vying for RPA, and the demand has made Dines a billionaire.

How Accountants will be affected by Technology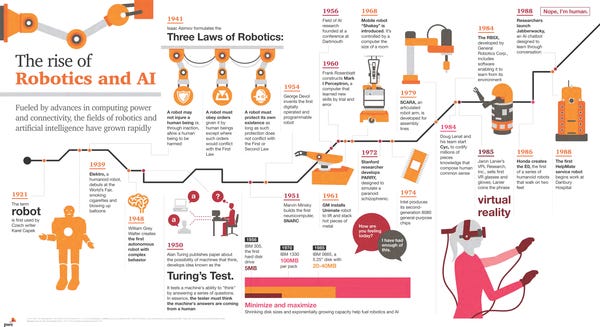 The rise of Robotics and AI | Part I (Scroll Down For Part II)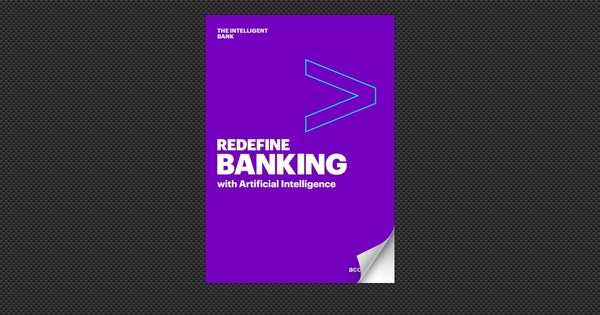 Redefine Banking with Artificial Intelligence | Whitepaper
The digital revolution is transforming nearly every industry; affecting the way we serve our customers, manage our operations, engage our workforce, and grow our businesses. Yet, much of our work is still being done.
through antiquated processes and legacy systems that
are failing to deliver on the new levels of business agility
and efficiency that are the key drivers of success for
today's modern enterprise.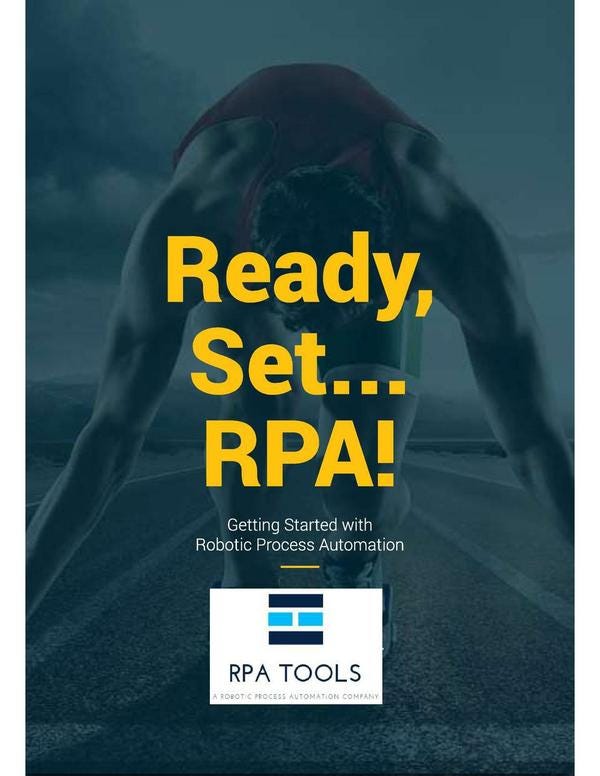 The RPA Digital Workforce Guide
According to IDC analysts, within the next two years, two-thirds of Global 2000 enterprise CEOs will have digital transformation at the center of their corporate strategy; over the next three to five years, the percentage of enterprises with digital transformation strategies and implementations will more than double.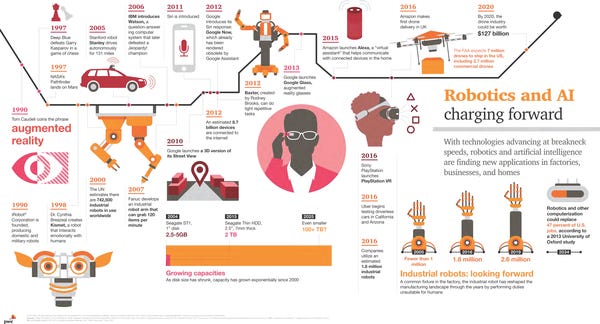 The rise of Robotics and AI | Part 2
Become an RPA Tools Expert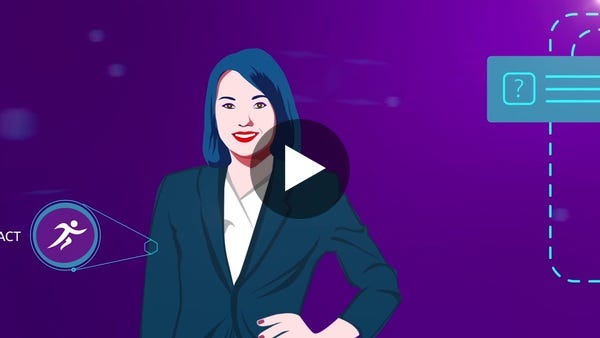 The Five Senses of Intelligent Automation | RPA Tools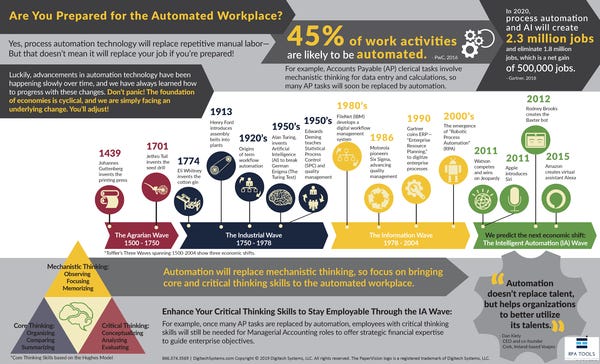 Are You Prepared for the Automated Workplace?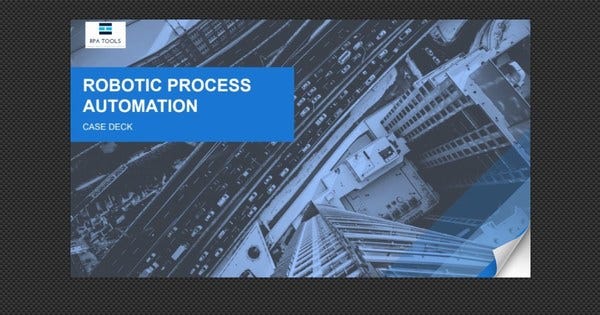 Robotic Process Automation 2019 Use Cases
The impact of Robotic Process Automation on a company's operations and competitive positioning is significant on a number of fronts: economic value, workforce advantages, quality and control improvements, and flexible execution. In fact, a couple of RPA's greatest benefits are often overlooked: its ease of deployment and the speed and agility it confers on the enterprise.
Most Interesting Research We Found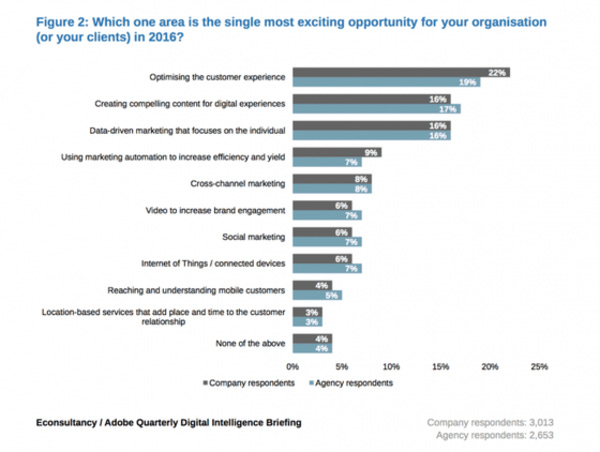 Industries Will Thrive Thanks To Millennials | Weekly Insights Report
Millennials are one of the largest generations in history, and they're on the cusp of their prime spending years. These industries will thrive because of them. This is the "Interesting Research Find of the Week"!
More Interesting Content If You're Interested...
Refind: A New Category of Content
We read the news to see what's happening in the world right now. We check our social network to see what's happening among our friends. We search when we know what we're looking for. And to see what has happened around the web that's most relevant to us, we go to our relevance place.
Become a member for $10 per month
Don't miss out on the other issues by RPA Tools
By RPA Tools
RPA Tools is a network of industry leaders, RPA developers and enthusiasts dedicated to providing unparalleled peer insight and expertise on automation, efficiency and culture. Our readers are up-to-date on top intelligent automation news and trends.
You can manage your subscription here
If you were forwarded this newsletter and you like it, you can subscribe here.
Powered by Revue
United States